Jennifer Walker, Board President
Peak Legal Group, Managing Partner
Jennifer Walker is the managing partner and co-founder of Peak Legal Group. Born and raised in South Jersey, Jen received her bachelor's degree from Princeton University, graduating magna cum laude in 1994. She received her law degree from the University of Chicago in 1998.
After spending her early years as a trial lawyer handling complex corporate litigation for large companies, Jen realized that what she really wanted to do with her law degree was make a difference in the lives of real people. Having experienced firsthand the emotional turmoil and financial upheaval that can be caused by the death of a loved one, Jen decided to make a difference by using her legal skills and training to help everyday people get their personal and business affairs in order.
Diana Mattingly, Past President
First Resource Bank, VP and Market Manager
Diana is the Vice President and Market Manager of First Resource Bank in Exton. She has over 20 years of experience in the banking industry, and specializes in relationship building and business development. Diana works closely with business owners to offer them insightful solutions and technology to help them to focus more on their business, and less on their banking. Diana is passionate about being involved in the community.
In addition to the WBC, she also serves as Past-Chairman of the Exton Region Chamber of Commerce Board of Directors. Diana also serves on several committees including Meet Me at the Mansion, ERCC Casino Night, Leadercast Women, and March of Dimes Salute to Chester County Women of Achievement. She is a 2010 graduate of Leadership Chester County, and received the Harold Martin Leadership Award from the Exton Region Chamber of Commerce in 2017. She resides in Chester County with her husband and three boys. She enjoys traveling, kayaking, watching her boys play sports, and volunteering.
Chris Anderson, Board Member
Realtor At Berkshire Hathaway Fox & Roach Realtors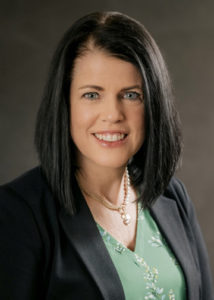 As a Realtor at Berkshire Hathaway Fox & Roach Jennersville office, Chris works diligently with her clients to achieve their goals when buying or selling their home. Chris especially enjoys educating and preparing first time buyers for the journey into home ownership.
Chris is passionate about being involved in her community. She is a board member of the Oxford Chamber of Commerce and volunteers at chamber events, the Mushroom Festival, Longwood Gardens and Kennett Fire Co. She is also a sponsor of the Healthy Kids Running Series at Rainbow Elementary School in Coatesville.
In 1994, Chris earned her bachelor's degree in Marketing Management from Concord University. She currently resides in Lincoln University with her husband and enjoys spending time with her nieces and nephews, visiting wineries, antique shops, boating and vacationing at the beach.
Grace Butler, Board Member
Mary Kay Beauty Consultant/Independent Sales Director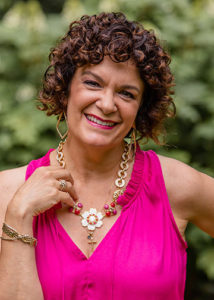 Grace Butler has been an entrepreneur for 18 year as a Mary Kay Beauty Consultant / Independent Sales Director. She loves helping women take care of their skin and feel more comfortable applying their makeup so they feel their best and most confident! She prides herself on her customer service and has been told that her delivery is faster than Amazon!
Grace grew up in New Jersey and went to college at the University of Massachusetts for Hotel Restaurant and Travel Administration. She was a Catering Sales Manager/Director in hotels for 11 years and in 1993 was the 5th employee at the brand new Philadelphia Marriott West in Conshohocken. She married Jim in 1997 and moved from Delaware County to Glenmoore in 2001. They celebrated their 25th Anniversary on 2/22/22! They have 2 children, Renee (23) and Jimmy (19). Grace enjoys vacationing at their Pocono home which was her childhood vacation home where she has a long history of skiing, sailing and beaching! Since spring of 2020, she has enjoyed golfing with her husband, and WBC member Suzanne Young!
Some things she always credits to learning from her husband is being "others focused", starting correspondence with "Thank you" and using the phrase "It's my pleasure (to be of service to you)." Grace believes in the power of women networking with women and loves to help make connections! She is excited to be a part of the WBC Board to share her enthusiasm of networking and connecting!
Cassie Dalmas, Board Member
Electrical Plus, Marketing Director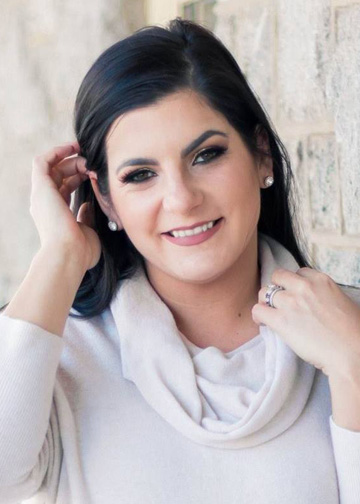 Cassandra (Cassie) Dalmas graduated from James Madison University with a B.S. in Psychology. Cassie serves as the Marketing Director for Electrical Plus, a local, veteran-owned electrical services company. She can often be spotted at business lunches, happy hours, or educational events. In addition to serving on WBC's board, she is active in the Exton Region Chamber of Commerce, serving as the chair of the Diversity, Equity, and Inclusion Council and on the Young Professional Network's council. Cassie loves to give back to our referral partners and other small businesses by conducting classes on social media and marketing. In her free time Cassie enjoys spending time with her family and plays for an adult women's recreational soccer league.
Jennifer Finding, Board Member
Certified Coach
Jennifer has been in the fitness and wellness industry for over 20 years and has a BS degree in Exercise Physiology from Slippery Rock University. She began her career as a full time personal trainer then transitioned into Health Club management and development for many years. Jennifer's passion for helping individuals and families improve their overall health lead her to become a certified Coach and then begin her Juice Plus+ business 4 years ago. Her journey has allowed her to follow her passion and has gifted her the time and financial freedom to raise 2 amazing kids all while helping other accomplish their health and financial goals.
Sarah McBride, Board Member
Wild Joy Boutique
Sarah's search for cute, comfy, and flattering graphic tees led her to design and print her own. She enjoys using her creativity to share positive messages through her t-shirts. She also followed her love of colorful hair and all things magical into the fairy hair profession. Her customers' joy at their newly sparkled hair makes her very happy.
She is also a stay-at-home mom and values being able to run her business from home so she can be with her daughters and let them see her follow her dreams. They enjoy being her little assistants, labeling packages, modeling fairy hair, and even inspiring t-shirt designs. When she's not working, she loves hiking, kayaking, and bike riding with her husband and kids, game nights with friends, attending and helping at church, exploring historical sites, event planning, landscape photography, and painting. Her dream is to own a campground.
Lisa LeClair Schaffer, Board Member
Natural Solutions Nutrition
Lisa LeClair Schaffer has 20 years serving as a Functional Diagnostic Nutrition Practitioner, NBC-HWC National Board-Certified Nutrition Practitioner and Health and AADP Certified Wellness Coach.
Her credentials include: Institute of Integrative Nutrition, T.Colin Campbell center for Nutrition (Cornell), The International Association For Functional Hormone Health (FFH), Life Coach (IAP), Nationally Board Certified HHW, Functional Diagnostic Nutrition Practitioner FDN-P.
She graduated from the Institute of Integrative Nutrition first. She studied the complicated effects Hormones had on her health. She added Life Coaching to the list because she knew how lost and confused she was as her own health was spiraling. Ultimately, she completed Functional Diagnostic Nutrition and earned the designation Lisa LeClair Schaffer, NBC-HWC, FDN-P.
Nina Malone, Board Member
Arbonne, Executive Area Manager and Independent Consultant
Nina's lifelong interest in health and wellness brought her to Arbonne because of its brand promise — pure, safe and beneficial — and its smart business model. The well regarded health and wellness company fits perfectly with her personal passions and enables her to fulfill not only her health and wealth goals but also gives her the vehicle to coach and mentor others to do the same.
Nina is proud to offer both inner and outer health and beauty products made with botanical ingredients that meet Arbonne's high standards for quality and safety. Arbonne delivers a holistic approach to beauty, health and wellbeing, focusing on the whole person to help them flourish inside and out. Nina was attracted to Certified Arbonne Clean™ and its Not Allowed List™ because it eliminates more than 2000 ingredients that are not up to Arbonne's rigorous standards. She also loves that Arbonne is not just about great products — it's also about great people. She enjoys teaching and training others who are interested in Arbonne's business plan.
Nina has been a WBC member since 1999, and is a past president and past secretary. She's an avid volunteer and chairs the Tournament of Treats for the Brandywine Health Foundation's Garden Party fundraiser, and is a member of the Western Chester County Chamber of Commerce Communications Committee, the Downingtown-Thorndale Chamber of Commerce Membership and Programs Committee and the Polka Dot Power House of Chadds Ford's Membership Ambassador. Nina holds an MA in administration from Rider University and a BA in journalism from Rider College. Her health and wellness education is a lifelong pursuit, and she prides herself on staying current in her field. She is married, and has two wonderful adult step kids.
Bette Cowles-Friedlander, Staff
WBC Events & Marketing Coordinator
A graphic designer for over three decades, Bette has extensive experience in print design for a wide variety of businesses. Bette's design sensibilities lead to clean, accessible layouts that effectively communicate the client's message. She is known for her ability to efficiently move projects from concept to completion.
Bette holds a BA in Graphic Design from the School of Visual Arts. Following a decade and a half of magazine design and corporate experience, Bette went out on her own. She founded Cowles Graphic Design in 1997, where she serves a diverse body of clients. In 2019, after being a member of the WBC and serving on the board, Bette took on the role of Events and Marketing Coordinator for the WBC.