Danielle R. Yoch, CFP®
2022 Business Woman of the Year
Danielle Yoch, Vice President of Montrose Park Advisors, has been serving her clients since 2003.
She feels fortunate to have found her passion early in her career. Upon graduating from Boston University with a BSBA, concentrating in finance, Danielle entered the financial services industry. Over the course of nearly two decades, she's built a financial planning practice that is based on trust, shared values and close communication. She is a Certified Financial Planner™ Professional and enjoys creating plans for clients to help them achieve their dreams.
Danielle cares very much about each and every one of her clients. She feels great joy when she helps clients reach milestones in their lives. For example, she loves encouraging her clients to build adventures and travel into their financial plans. Danielle embodies the adage "Do what you love and you'll never work a day in your life."
Danielle is extremely active in her community. She's a Past President of the Women's Business Connection of Chester County and spent many years serving on the WBC Board of Directors. She's proud to serve on the Board of the Family Support Line in Media, which helps children and families who are dealing with the trauma of child sexual abuse. She's also the current Rector's Warden of St John's Episcopal Church in Glen Mills, chairs the Assembly Committee of the Westtown-Thornbury Elementary PTO, serves as a Brownie Troop 4109 Co-Leader and is a Committee Person for the Thornbury Democratic Committee.
Danielle resides in Thornton with her husband and their four children. She loves hiking, cooking, traveling and spending time with her family — especially around the firepit and at the beach.
Nancy Potts
2022 Volunteer of the Year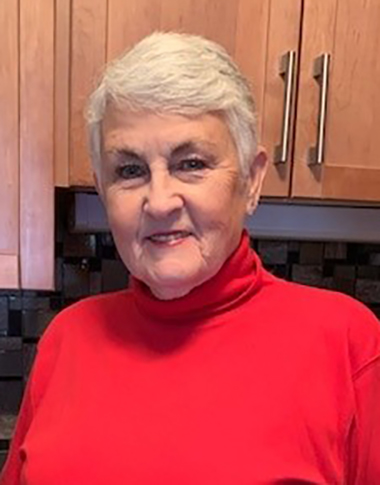 Nancy Potts has lived in Chester County since age 12, attending Bishop Shanahan High School and Immaculata College. She earned a Bachelor of Arts in Mathematics, and a Certification in Secondary Education in 1974, and immediately accepted a position in the Marketing Data department at Roy F. Weston Environmental Engineers.
In 1999, Nancy became homeless; as she calls it, a "couch hopper." Fast forward to 2001, when Nancy was hired by the Coatesville Area School District and returned to Immaculata University to earn a Master of Arts in Education, which she completed in 2005. In 2014, she accepted a position teaching at Bishop Shanahan High School, where she remained until she retired in 2021.
In 1999, when Nancy found herself homeless, she began her affiliation with Home of the Sparrow. She has maintained various roles at Home of the Sparrow to this day. Nancy went from home seeker to home provider, to volunteer at the Jazz on the Main Line Gala, to assorted/anything volunteer! When she retired in June 2021, she immediately contacted Home of the Sparrow looking for additional volunteer assignments. Nancy was up for anything that could help.
Some of Nancy's past life achievements include:
2003-2004 Recipient of the Graduate Scholarship Award of Immaculata University
2004, 2005, 2006, 2007, 2008, 2009 Citadel Heart of Learning Award Nominee
Nancy's mantra is:
"You never know when you might wake up one day and be homeless, believe me! Life is all about being grateful for every little blessing, and once blessed you must give back. If Home of the Sparrow had not been there in 1999, where would I be today?"