Nancy Tuttle
2021 Business Woman of the Year
Nancy Tuttle has been president of Tuttle Marketing Services since 1993. Prior to starting her own business, she was Vice President Sales Promotion of Lorel Marketing, where she managed special events for over 50 shopping malls nationwide. During her shopping center career, she supervised the grand opening of malls from New Jersey to California. At Tuttle Marketing Services, she heads up a 6 member sales force with an annual million dollar sales volume. Nancy takes pride in their service and their strong client relationships. Tuttle Marketing Services is a certified Women Owned Business.
Nancy has served on the board of the Exton Region Chamber of Commerce for 12+ years, Safe Harbor's Board of Directors, is on a work task force for the West Chester Area School District and is on the advisory board of the Chester County Technical High School.
She was awarded the Small Business Person of the Year for the Exton Regional Chamber of Commerce.
Nancy recently ventured into the non-profit world when she began the Stephen Tuttle Fund for Oncology Research & Education in honor of her late husband. During the first year , the fund raised over $130,000 for cancer research and education.
She has 2 children, Rob and Mary, and 3 grandchildren, so she spends her free time visiting them in Pittsburgh and Portland, OR.
Jessica Sibley
2021 Volunteer of the Year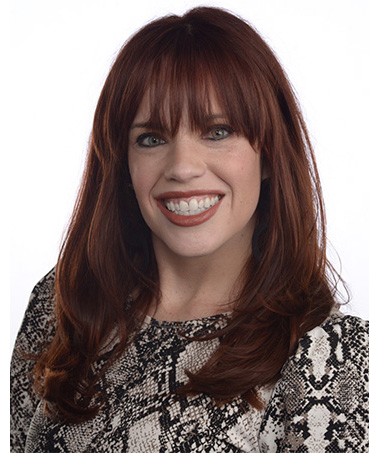 Jessica is the Government and Regulatory Affairs manager at Comcast, servicing Chester, Delaware, and New Castle Counties. Jessica is responsible for all franchise negotiations and outreach to all Municipal, County, State and Federal officials in her footprint.
Jessica is also involved in the local Veteran's Network and Sustainability Council and serves on the national Diversity, Equity, and Inclusion Advisory board at Comcast.
Outside of work, Jessica is involved with the Children's Tumor Foundation, volunteers with Chester County Futures, and serves on the Government Affairs Committees for the Western Chester County Chamber and the Chester County Chamber of Business and Industry.
Jessica has lived in Chester County since beginning her degree (Communications Studies) at West Chester University in 2007 and currently lives in Coatesville with her husband and 4-year-old son.