Diana Mattingly, Board President
First Resource Bank, VP and Market Manager
Diana is the Vice President and Market Manager of First Resource Bank in Exton. She has over 20 years of experience in the banking industry, and specializes in relationship building and business development. Diana works closely with business owners to offer them insightful solutions and technology to help them to focus more on their business, and less on their banking. Diana is passionate about being involved in the community. In addition to the WBC, she also serves as Past-Chairman of the Exton Region Chamber of Commerce Board of Directors. Diana also serves on several committees including Meet Me at the Mansion, ERCC Casino Night, Leadercast Women, and March of Dimes Salute to Chester County Women of Achievement. She is a 2010 graduate of Leadership Chester County, and received the Harold Martin Leadership Award from the Exton Region Chamber of Commerce in 2017. She resides in Chester County with her husband and three boys. She enjoys traveling, kayaking, watching her boys play sports, and volunteering.
Danielle R. Yoch, Past Board President
Certified Financial Planner ™ & Vice President, Montrose Park Advisors

Danielle Yoch has been serving her clients since 2003. She feels fortunate to have found her passion early in her career. Upon graduating from Boston University with a BSBA concentrating in Finance, she entered the financial services industry. She specializes in helping individuals create and maintain financial strategies that allow them to plan for their goals. Whether planning for retirement, college, a dream home or all of the above, Danielle can develop a plan to help her clients achieve financial success. Using a holistic financial planning approach, Danielle listens to her clients to understand where they are and where they hope to go. After discussing an initial plan, Danielle works closely to see that each step is taken. As an investment manager, she monitors her clients' portfolios to ensure that their investments are allocated properly and are aligned with their individual risk tolerance and objectives. As with any good plan, follow up is the key to success. Danielle continues to meet with her clients regularly to update their plan and evaluate progress toward their goals. Danielle cares very much about each and every one of her clients. She feels great joy when she helps clients reach milestones in their lives. She embodies the adage "Do what you love and you'll never work a day in your life." Danielle holds her Life and Health Insurance license as well as her Series, 6, 7, 63 and 65 securities registrations.
Danielle is a member of the Women's Business Connection in Chester County. She is proud to be involved with the Maternity Care Coalition of Philadelphia, PA and Family Support Line of Media, PA. Danielle resides in Pennsylvania with her husband and their three children. She enjoys traveling and donating her time to raise money for worthy charities.
Jennifer Walker, Board Treasurer
Peak Legal Group, Managing Partner
Jennifer Walker is the managing partner and co-founder of Peak Legal Group. Born and raised in South Jersey, Jen received her bachelor's degree from Princeton University, graduating magna cum laude in 1994. She received her law degree from the University of Chicago in 1998.
After spending her early years as a trial lawyer handling complex corporate litigation for large companies, Jen realized that what she really wanted to do with her law degree was make a difference in the lives of real people. Having experienced firsthand the emotional turmoil and financial upheaval that can be caused by the death of a loved one, Jen decided to make a difference by using her legal skills and training to help everyday people get their personal and business affairs in order.
Bette Cowles-Friedlander, Board Member
Cowles Graphic Design, Owner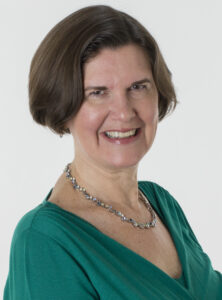 A graphic designer for over three decades, Bette has extensive experience in print design for a wide variety of businesses. Bette's design sensibilities lead to clean, accessible layouts that effectively communicate the client's message. She is known for her ability to efficiently move projects from concept to completion.
Bette holds a BA in Graphic Design from the School of Visual Arts. Following a decade and a half of magazine design and corporate experience, Bette decided to go out on her own. She founded Cowles Graphic Design in 1997, where she serves a diverse body of clients. In 2019, after being a member of the WBC and serving on the board, Bette took on the role of Event and Marketing Coordinator for the WBC.
Jennifer Finding, Board Member
Certified Coach
Jennifer has been in the fitness and wellness industry for over 20 years and has a BS degree in Exercise Physiology from Slippery Rock University. She began her career as a full time personal trainer then transitioned into Health Club management and development for many years. Jennifer's passion for helping individuals and families improve their overall health lead her to become a certified Coach and then begin her Juice Plus+ business 4 years ago. Her journey has allowed her to follow her passion and has gifted her the time and financial freedom to raise 2 amazing kids all while helping other accomplish their health and financial goals.
Suzanne Young, Board Member
Pampered Chef, Director
While growing up in Canada, Suzanne never considered she'd move to the US nor become a Pampered Chef consultant/leader. She grew up in Toronto mostly interested in the environment and the natural world. That lead to an undergrad degree in Environmental Studies and then to a Master of Science in Geomorphology. They moved from Vancouver to Exton in 1994 for her husband, David, to pursue his passion as a PHD in Metallurgical Engineering (melting Titanium!) After being home with 2 wonderful wee ones for a couple of years, she decided to start with Pampered Chef to earn enough money to take the CFP course. That never happened as she fell in love with Pampered Chef and the amazingly fulfilling world of Direct Sales. She became a leader (Director) in 2001 and currently has a team of ~ 230 team members scattered across the USA. As a member of WBC since 2004, she credits this organization with polishing her business professionalism. Now, between business, playing women's Ice Hockey, bowling, golf, reading, WBC and frequent travel, life is very busy and very fulfilling!
Dequilla Hurford, Board Member
Interior Decorator
I am a creative, flexible, and an accessible Interior Decorator who has always had a passion for interior design. I believe no matter the dwelling; house, apartment, condo, or townhouse – everyone deserves a beautiful home.
In 2012, after spending more than 15 years as a healthcare executive, I decided to follow my dreams and started Dee Hurford Designs.
It is a pleasure to help busy individuals and families create beautiful spaces from new construction homes to well-lived and cozy by using budget extending ideas like mixing new, reclaimed, and current pieces into a great design that is functional and fits their lifestyles.
Marcee McMullen, Board Member
Licensed Realtor, Vanguard Realty Alliance
Marcee McMullen is a professional licensed Realtor in the state of Pennsylvania. She is passionate about working with clients to buy, sell, and invest in Real Estate in Chester, Delaware, and Montgomery Counties. She provides her clients with expertise in mortgage options, relocation, first time home buying, property investment, and retirement living options. Prior to her career in Real Estate, Marcee had a successful career in Sales and Marketing in the Senior Living industry for 10 years. Marcee attended Villanova University where she studied Communication. She has lived in Chester and Delaware County for the past 30 years. She currently resides in West Chester with her husband. Marcee enjoys traveling and supporting various local and national charities.
Nina Malone, Board Member
Arbonne, Executive Area Manager and Independent Consultant

Nina's lifelong interest in health and wellness brought her to Arbonne because of its brand promise — pure, safe and beneficial — and its smart business model. The well regarded health and wellness company fits perfectly with her personal passions and enables her to fulfill not only her health and wealth goals but also gives her the vehicle to coach and mentor others to do the same.
Nina is proud to offer both inner and outer health and beauty products made with botanical ingredients that meet Arbonne's high standards for quality and safety. Arbonne delivers a holistic approach to beauty, health and wellbeing, focusing on the whole person to help them flourish inside and out. Nina was attracted to Certified Arbonne Clean™ and its Not Allowed List™ because it eliminates more than 2000 ingredients that are not up to Arbonne's rigorous standards. She also loves that Arbonne is not just about great products — it's also about great people. She enjoys teaching and training others who are interested in Arbonne's business plan.
Nina has been a WBC member since 1999, and is a past president and past secretary. She's an avid volunteer and chairs the Tournament of Treats for the Brandywine Health Foundation's Garden Party fundraiser, and is a member of the Western Chester County Chamber of Commerce Communications Committee, the Downingtown-Thorndale Chamber of Commerce Membership and Programs Committee and the Polka Dot Power House of Chadds Ford's Membership Ambassador. Nina holds an MA in administration from Rider University and a BA in journalism from Rider College. Her health and wellness education is a lifelong pursuit, and she prides herself on staying current in her field. She is married, and has two wonderful adult step kids.